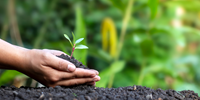 AgriCultivate Issue 15, 2022
Australian grain prices relative to overseas and new Work Health and Safety legislation now in effect
---
"The growers feel like they've lost the connection between the grain they're growing and the market it's going to." - Brett Hosking, Chairman of GrainGrowers
This week, Andrew Whitelaw of Thomas Elders Markets analysed Australian wheat prices versus the rest of the world to conclude prices received - relative to overseas values - are poor, due to factors such as logistics and quality. The Australian Competition and Consumer Commission (ACCC) are in favour of an enquiry into grain prices to explain why Australian farmers are receiving up to $400 per tonne less than overseas farmers but will require federal government support to proceed.
Western Australia's new Work Health and Safety legislation is now in effect, whereby farmers can face hefty penalties and potential jail time if prosecuted under new laws that state anyone who engages a worker has a duty to protect their physical and mental health and safety. Insurance will no longer cover penalties, meaning that anyone conducting a business undertaking is responsible for financial penalties.
Now, more than ever, farming businesses need to look at whether their assets are protected in the instance of a lawsuit. There are two primary types of asset protection that should be considered. Firstly, is your business structured to confine risks so that a claim won't reach you or your assets? Secondly, have you created barriers between potential claims and your valuable assets? If you're not 100% certain the assets you've worked so hard for are protected in the instance of risk, please reach out to me to start the discussion.
Finally, we've seen a number of clients move across to us from other firms who have a high five-year average primary production average and were not aware of it. As a primary producer, your five-year average is something we take strongly into consideration when discussing your business structure and how you allocate income. If you know of any farming friends or acquaintances who are perhaps not receiving the maximum benefit from their current Accountant, please forward them this email and encourage them to book in for a free assessment of their five-year pp average.
All the best,
Do you know your five-year average?
If you haven't heard of Primary production averaging (or your 'five-year average') before, you're not alone. It's a specialised area of agribusiness taxation. If your Accountant doesn't specialise in primary production accounting, they may not know how to use your five-year average to your tax advantage, ensuring maximum cashflow is kept in your business.