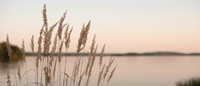 AgriCultivate: Wheat cooling off and what the new Labor government means for agriculture
---

There have been recent losses in CBOT wheat. Although Australian growers have generally offered grain for sale at recent traded prices, overall demand does seem to be cooling off.
The agricultural industry is still trying to work out what lies ahead with the new Labor government. Unsurprisingly, lobby groups are calling on the new government to focus on skills shortages, biosecurity (particularly focusing on lumpy skin and foot and mouth disease). The cabinet has been announced with Murray Watt taking on the roles of Minister for Agriculture, Fisheries and Forestry and Emergency Management. Mr Watt replaces the Member for Maranoa David Littleproud, who on Monday was elected the new Federal National Party Leader.
David Littleproud will lead the federal Nationals in opposition after defeating Barnaby Joyce and Darren Chester. Littleproud, a former agribusiness banker has promised to pursue a market-based solution to guide farmers through the challenges of global warming.
This week, the ASX in partnership with S&P Dow Jones Indices have launched an agribusiness index including 25 larger listed companies whose principal business activity relates to either primary production or production of commodities used as inputs. The index will enable agribusinesses to access increased investment capital and will provide new opportunities for investors to gain exposure to the ag sector.
A new AgTech product is helping farmers to assess the true value of their land. The mapping product offers farmers a pathway to value non-traditional farming assets such as remnant vegetation, watercourses and areas of significant biodiversity.
Finally, at Smith Shearer we continue to focus on sharing information about income-averaging to primary producers. If you know of a farmer who may have a niggling worry that they're paying too much tax, ask them to reach out to us for our free five-year average assessment. We've also introduced a new team member, Deborah Walker-Marshall, to Smith Shearer in the role of Executive Assistant and Client Services Assistant for our SMSF division.
All the best,