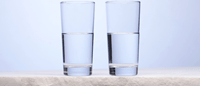 AgriCultivate: Glass half-full for WA growers but confidence wanes for farmers nationally
---

Rabobank's latest rural confidence report has been released and the results are interesting, particularly for growers here in Western Australia.
Local growers are feeling optimistic as a result of rising commodity prices and international market opportunities. WA Rabobank regional manager Steve Kelly believes the recovery in farmer sentiment is also reflective of the positive start to the WA cropping season which has given grain growers the confidence to take advantage of forward selling at historically high prices.
The report also shows WA farmers are keener than ever to invest in the farming business, with the strongest intentions in the nation to purchase land and expand their business operations.
On a national level, however, farming sector confidence is down with more than 60% of farmers being concerned about the Russia-Ukraine war's impact on farm input and freight costs. Overall, industry confidence is being quelled by broad inflationary pressure within the Australian economy.
On Monday, CBH announced in a letter to shareholders their refreshed strategy to a receive an average 22 million tonne crop and out-turn 70 per cent (3mt per month capacity) in the front half of the year by 2033. The updated targets demonstrate a commitment by CBH to ensure their supply chain and network matches pace of the increasing crop sizes of our local growers. It will be interesting to see how the plan pans out amidst worker shortages and the impact of supply chain shortages on the improvement of infrastructure and assets.
Finally, photographer Claudia Caporn is being celebrated for her efforts to highlight female farmers and women in agriculture with her 'educational' portrait series. After receiving the Minderoo artist fund grant last year, the 25-year-old is developing a series titled Women of the Land. After visiting the Wheatbelt, Esperance, Grass Patch, and the Great Southern, Ms Caporn will travel to the Pilbara to meet women working on cattle stations. Let me know if you have the opportunity to connect with Claudia on her travels.
All the best,
---
FARMING AND AGRICULTURE NEWS
---
---
Photographer Claudia Caporn celebrates female farmers and women in agriculture with 'educational' portrait series
Western Australian photographer Claudia Caporn says the stereotype of a farmer in Australia is a "young, fit, male" — and it's something she wants to change.
---