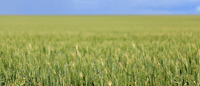 AgriCultivate: Export bans benefiting Australian growers, CBOT wheat futures down and WA Grain farmers lead the country
---

More countries are banning agricultural exports than at any time since the 2008 food price crisis which could help producer returns.
While many countries are banning exports in an effort to maintain food security, Australia - with ample food production for local and overseas markets and no history of export bans - could benefit Australian farmers in a number of ways, potentially reinforcing our position as a preferred export source.
As the world focuses on the impacts of rising inflation and rising interest rates, a global risk-off attitude by investors has pushed CBOT wheat futures downwards, however, the price of wheat in Australia has fallen at a lower decline than overseas and growers have become keen to clear their silos and push grain into export pathways before the Northern Hemisphere new-crop hits the world market.
Western Australia is the only state where farm cash incomes increased significantly in 2021-22 according to recent data from ABARES. WA led the country with a 125% increase in projected cropping farm financial performance for the year to June 30. Apart from South Australia - which had a 5% increase - all other states reported a drop in financial performance. While ABARES notes the bumper harvest and ongoing productivity gains as the main reasons for the boost, the impact of input prices on farm returns has been highlighted.
CBH Group have announced to shareholders that supply chain fees are set to increase by $2.20 per tonne this season, with both the grower receival fee and exporters' port terminal shipping fee increasing by $1.10/t each. The hike is attributed to elevate investment in its capital network upgrades, as CBH plans to spend $250 million per year for the next five years to upgrade its supply chain infrastructure.
It's been just over two years since China imposed restrictions on Australian barley, but a glimmer of hope has arisen with the change in Australian government. Prime Minister Anthony Albanese has initiated conversations with the Chinese government, including a letter reiterating Australia's relationship with China won't begin to warm until Beijing drops its politically motivated trade bans. Simultaneously, the Australian Export Grains Innovation Centre (AEGIC) hosted a webinar in Mandarin providing information on the quality of Australian malting barley.
EOFY is here! We have been hard at work here in the office finalising the implementation of tax planning strategies for our farming business clients. Tax Planning is an in-depth process as we consider whether you're operating within the right business structure, not only for tax effectiveness, but also for flexibility, asset protection and succession planning. On the tail-end of tax planning season, if you'd like to talk further to us about asset protection or farm succession planning, please reach out and we'll start the conversation.
All the best,
---
FARMING AND AGRICULTURE NEWS
---
---

ANZ, ABARES warn 2008 food price crisis risks returning
While bullish prices and production have propelled Australian agriculture to unusually buoyant levels in the past three years, global farm sector trade is now struggling with the squeeze from a spate of overseas export bans.
(You will need a Farm Weekly digital subscription to read this article)

Feedgrain Focus: Values drop as offers surge
PRICES for wheat and barley have fallen in the past week as grower interest in selling current-crop surges on the eve of the new financial year, and new-crop selling interest ramps up amid solid production prospects around the globe.
Aussie wheat market eases as Chicago tumbles
HEAT is disappearing from global wheat markets as crops in many Northern Hemisphere locations look set for a strong finish, and conditions consolidate for what is shaping up as Australia's third bumper crop in a row.

WA farm incomes surge in FY22: ABARES
WESTERN Australia has led the country with a 125-per-cent increase in projected cropping farm financial performance for the year to June 30, according to ABARES Financial performance of cropping farms report released this week.

CBH hikes supply chain fees by $2.20 per tonne to bankroll capital investment and account for inflation
CBH Group is hiking up grower receival fees and exporters' port terminal shipping fees by $1.10 per tonne each – to total $2.20/t – to counter rising inflation and bankroll its capital network upgrades.
AEGIC webinar offers first engagement with China on malting varieties in more than a year
A GLIMMER of hope has emerged for Australia's stagnant barley trade with China, after the Australian Export Grains Innovation Centre (AEGIC) hosted a webinar in Mandarin and English to provide the country with information on the quality of its malting barley.
(You will need a Farm Weekly digital subscription to read this article)