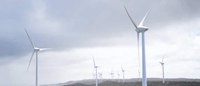 AgriCultivate: Trade disruptions, delays on equipment and machinery orders as we approach the final year of temporary expensing
---

As we near the end of another financial year, trade disruptions caused by the Russia-Ukraine war underpin rising costs for energy and fertiliser which could easily outweigh any price gains.
COVID-19 disruptions continue to create havoc on global supply chains, with the China lockdown adding to backlog threatening to extend into 2024. Container freight prices are set to remain significantly elevated and shipping costs will continue to feel the impact of rising energy prices.
What does this mean for Western Australian farmers? There are certainly implications for wool exports, where shipping backlogs affect the cashflow of wool mills. All farmers are expressing frustration in the soaring costs of inputs… if they ever arrive at all. And now, although June 30, 2023 is still over year away, many farmers are beginning to worry about making use of full-expensing as equipment and machinery wait-lists blow out into 2023 and 2024.
My advice, as we draw into the final month of the financial year, is to take the time to sit down and assess your farm cashflow budget and forecast for the upcoming financial year. If you're applying for finance to make use of the instant asset write-off before it ceases, be sure to get the wheels turning as soon as possible, as the write-off cannot be claimed until the asset is installed and ready for use. Let me know if you need a hand in preparing a cashflow budget for your finance application.
Finally, here in Esperance, conversation has turned to how much farmers should be paid to host infrastructure used for hydrogen generation. It seems that local farmers are being asked to sign exclusivity agreements with FFI, which offers them a $1,500 payment in return for not accepting offers from other companies for three years. While overall, the Esperance community seem to be in favour of the wind turbines, there has been some concern about the turbines hampering aerial firefighting efforts.
All the best,

Andrew Forrest's Fortescue Future Industries may set hydrogen industry precedent with Esperance wind turbine leases
Questions have arisen over proposed land deals on WA's south coast that could set long-term precedents for farmers and the renewable energy industry.
Businessman Andrew Forrest's Fortescue Future Industries (FFI) wants to create green hydrogen in the Esperance region, pending approval from local farmers to put wind turbines and solar panels on their land.
Vale John Cripps: Father of the Pink Lady® apple
The Department of Primary Industries and Regional Development (DPIRD) has paid tribute to the work and contribution of the 'Father of the Pink Lady® apple', former apple breeder John Cripps AO.
Mr Cripps, who worked for the department for more than 40 years, led the team that developed the iconic Cripps Pink variety, known as Pink Lady® – one of the world's most popular apples.